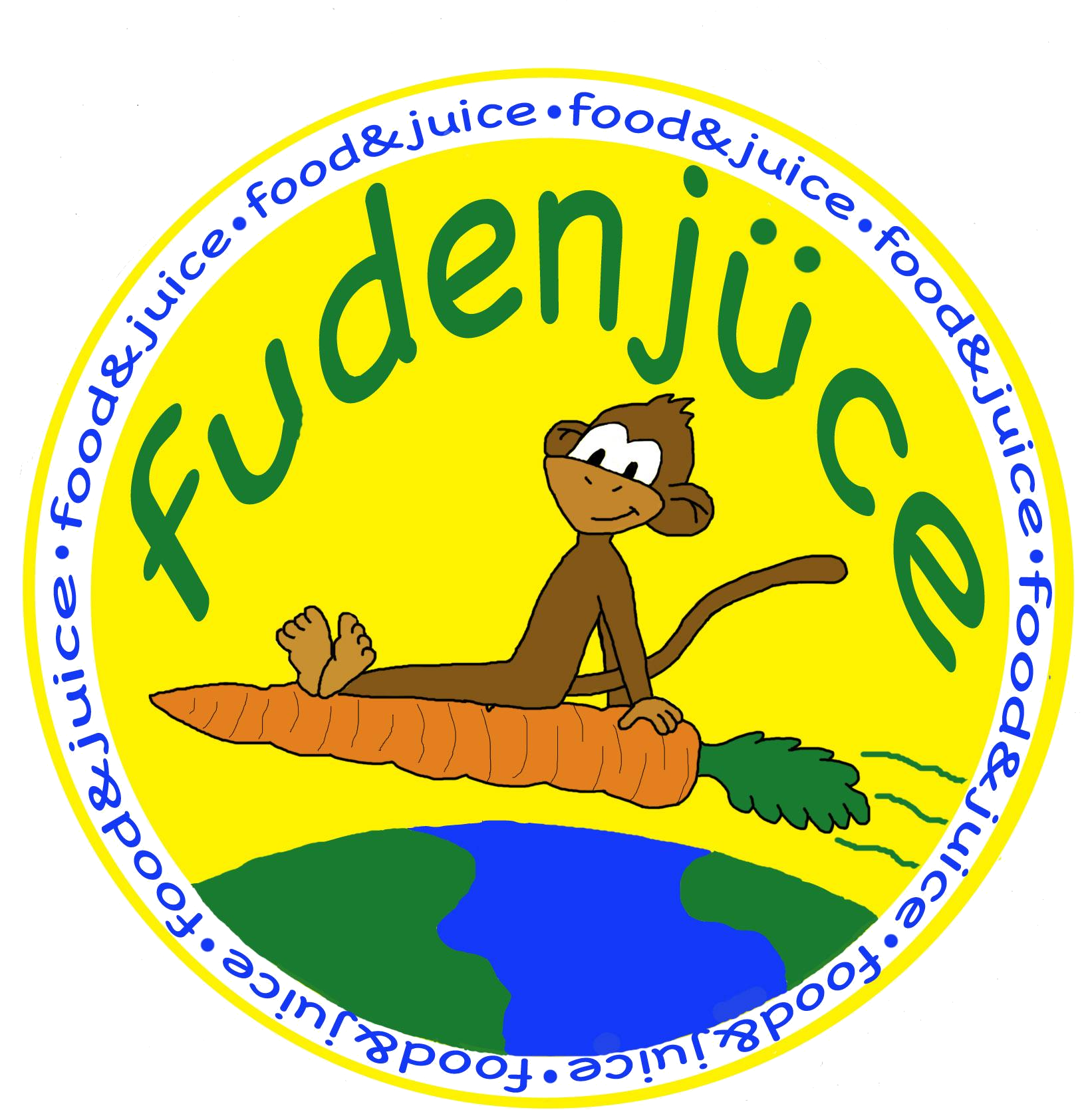 "A Fresh Food Oasis in the Desert of Fast-Food!" . . . Our Warm Welcoming Atmosphere isn't only a Vegetarian Haven - it's a Delightful Dining Experience EVERYONE can enjoy!!!
Freshly prepared pure organic juices... mouth-waterin', made-to-order wraps, salads, sandwiches, & rice bowls... home-made vegetarian & vegan soups... all-natural fruit smoothies & shakes ... coffees, espresso, & teas...
Eat-In, Walk-Up, Take-Out, or Call-Ahead - for Breakfast, Lunch, & Dinner.
At fudenjüce, we are committed to serving delicious, fresh food that's good for you! Our healthy, all-vegetarian meals include many organic ingredients. Our nutritious juices, juice-blends, smoothies & shakes are 100% natural and made fresh to order with no chemicals or additives. We recognize the honor bestowed upon us when you choose us to nourish you.
Here is just a sample of some of the ingredients we use to create your favorite fare, which are ALWAYS ORGANIC: baby spinach, mixed greens, couscous, brown rice, black beans, mung beans, garbanzo beans, yellow corn, tahini, peanut butter, carrots, celery, parsley, apples, beets, lemons, limes, oranges, grapefruits, apple juice, milk, half & half, yogurt, coffee, & espresso... And there's more too - its quite a list!
We proudly serve all-organic, fair-trade, whole-bean, freshly ground coffee from Vaneli's Handcrafted Coffees. We use high quality, all natural and organic supplements, spices and oils. Our black olives contain no ferrous gluconate. No growth hormones are given to the sources of any of our dairy products. And - we don't use a microwave! - our kitchen has never had one & never will.
*(Please note: We do use peanut butter, almonds, and other nuts in our kitchen. Additionally, we use soy products, bee pollen, dairy, and many other alternative food sources such as seitan. Please make us aware of any of your allergies when ordering.)
We proudly support local farmers, charities, artists, musicians, schools, organizations, businesses, people, animals, & plants - wherever & whenever possible!
So Come on in and give us a try! We cant wait to meet you, nourish you, and see you return!